Nationalism of understanding
Primary tabs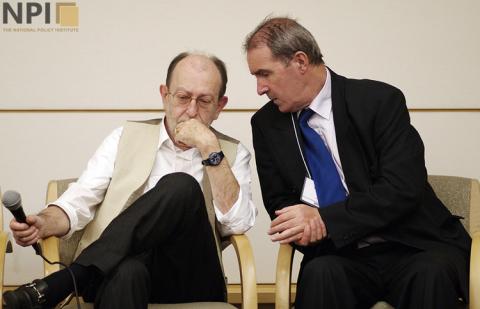 Nationalism of understanding
4PT as well as Alain de Benoist New Right project for Europe is based on the idea of honest and sincere dialogue between people.
The concept people (le peuple, Volk) is according Alain de Benoist the subject of 4PT. That doesn't deny Dasein as subject, because Haidegger said "Dasein existiert völkisch". Being t/here exists as people, through people. To be is to be German, French, Italian, Hungarian, Serb, Romanian, Russian, Ukrainian and so on. We cannot exist without being some one - individual without content. It is machine, not human being. Machine can't exist (in Heideggerian sense). It is simply at hand. So "to be", "to exist" means to be ethnically, culturally, linguistically. Völkisch. Thus the dialogue among different people (each one of them existing differently) is our main goal. This dialogue between German and French, Russian and Polish or Ukrainian, Hungarian and Romanian, Croatian and Serbian is very very difficult and delicate. But we need to forward it and develop it. On the collective basis - not on the individual level as liberals suggest. So it is not peace, or tolerance, or friendship. It is understanding of other without necessarily identifying with him, preserving in this understanding our own identity.
Recently I have discovered Polish identity. It is remarkable, tragic, full of sorrow, the suffering Christ of Europe - Hoene Wronski or tragic cries of Boleslav Lesmyan. Or morbid visions of great Wietkazsy… Extraordinary! We have many contradictions with Poles in field of geopolitics or history, but understanding Poles is the discovery of great fantastic world of soul - profoundly slavic soul completely different from own our soul but still very close…
So idea is to lead this dialogue against all historic obstacles. It is hard and long work. But it is necessary. Because the masters of manipulations are ready to use our most profound essence in their foul game putting us against each other, inciting to hate, to kill, to overcome. We need a kind of "nationalism of understanding" (but the word nationalism is here improper). And finally nationalism of love.