Freedom Party of Austria signs agreement on cooperation with United Russia
Monday, 19 December, 2016 - 16:30
Chairman of the Freedom Party of Austria (FPÖ) Heinz-Christian Strache has met with President Vladimir Putin's United Russia party in Moscow to discuss their political collaboration. They have signed an agreement on cooperation, according to which the parties would consult together and exchange information on topical issues on the situation in Russia and Austria, as well as on international relations and regulatory affairs.
As it was said in a statement: An agreement will be to "exchange experiences in legislation" among their respective lawmakers, and to promote friendship and the education of the young generation in the spirit of patriotism and a joy for work".
Moreover, earlier Heinz-Christian Strache said in his Facebook posting that Russia "freed Aleppo" from ISIS.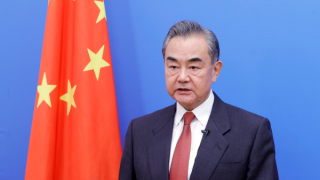 China ready to join forces with Russia to decisively defend national interests — Wang Yi