Islamic Republic of Iran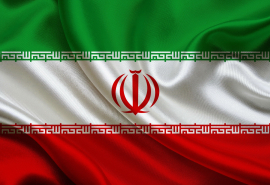 Islamic Republic of Iran is a country in Western Asia. It is bordered to the northwest by Armenia, the de facto Nagorno-Karabakh Republic, and Azerbaijan; with Kazakhstan and Russia across the Caspian Sea; to the northeast by Turkmenistan; to the east by Afghanistan and Pakistan; to the south by the Persian Gulf and the Gulf of Oman; and to the west by Turkey and Iraq. Comprising a land area of 1,648,195 km2 (636,372 sq mi), it is the second-largest nation in the Middle East and the 18th-largest in the world. With 78.4 million inhabitants, Iran is the world's 17th most populous nation.
It is a Rimland country. It has predominantly Continentalist geopolitical orientation.