The Netherlands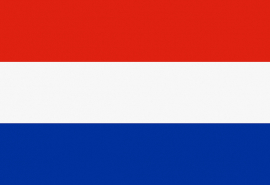 The Netherlands is the main constituent country of the Kingdom of the Netherlands. It is a small, densely populated country located in Western Europe, bordered by the North Sea, Belgium and Germany. The total area is 41,543 sq km (134th country in the world) and population over 17 million people in 2016 (65th most populous country in the world). The  Netherlands also has three island territories in the Caribbean – Bonaire, Sint Eustatius, and Saba. The country's capital is Amsterdam, while The Hague holds the Dutch seat of government and parliament.
The Netherlands' name reflects its low-lying topography, with only about 50% of its land exceeding one meter above sea level. It locates at mouths of three major European rivers: Rhine, Maas or Meuse, and Schelde. The port of Rotterdam is the largest port in Europe.
The country was a founding member of NATO, the EU and Eurozone.